So I got another response...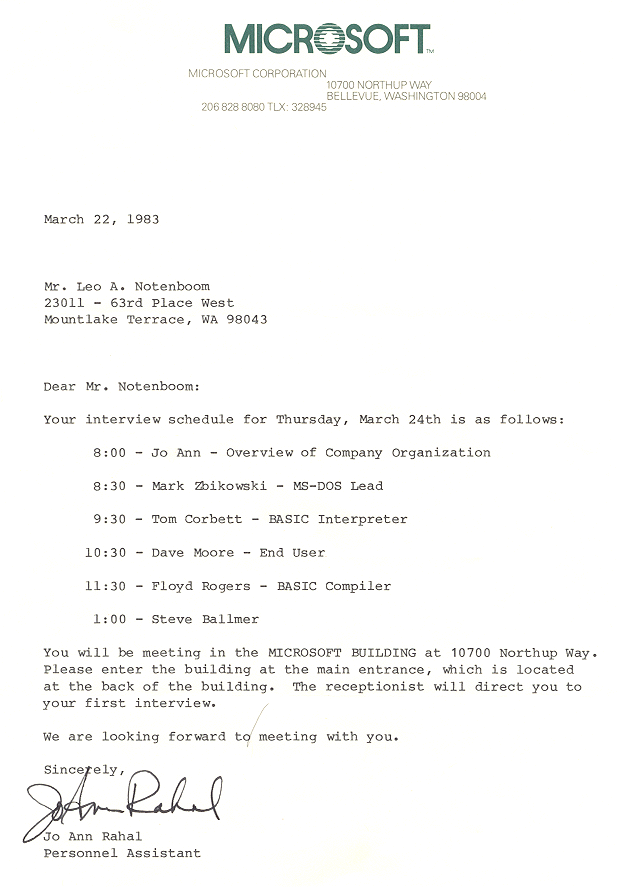 Zibo was the first interviewer. I remember him asking me questions for 45 minutes and then showing me a hot new computer, an Apple Lisa, for another 45. Of course that set the entire day late by 1/2 an hour.
Unfortunately, this guy I didn't know, "Steve Ballmer", was unavailable by the time I was back from lunch with Floyd, so I got sent home. As it turns out, they called me back for a second day of interviews. Steve was my last interview at the end of that one.
And I found myself faced with another decision...